Where substance -- and nonsense -- collided

COLUMBIA, Mo 5/25/14 (Op Ed) --
Pardon me for being sentimental, but when a lone well-dressed man appears outside a hall of government to address The People on a matter of urgency, I see old-fashioned American (and Missourian) democracy at work.
It's a vision we've mostly relegated to fiction -- television, movies, theatre.   We want our kids to see it, but they're usually in school -- and we're usually at work -- when it happens in real life.   
It happened in Columbia Friday afternoon, outside our grand new City Hall, when
Jeremy Root
, a spokesperson for the
Repeal 6214 effort
, told a small crowd that The People seemed unwelcome inside the building, and so were meeting in the hot, bright sun of a Midwestern afternoon. 
M
r. Root told The People that our city government
seems intent on thwarting our Constitutionally-guaranteed right to Petition for Redress
.   He said that wasn't how democracy was supposed to work.   As he spoke, Councilwoman
Ginny Chadwick
-- who would oppose him inside the building moments later -- twisted her hair.
Root -- and thousands of other registered Columbia voters -- want the public to vote on legislation City Council members -- and city government administrators -- turned into a controversial fiasco.   The legislation allows an out-of-state
developer with a sketchy history -- the Opus Group
-- to build a six-story student apartment in the heart of downtown, a place Mr. Root and his supporters see as
fundamental to Columbia's identity
.  
But City Hall seems intent on circumventing the public's right to vote, guaranteed if Repeal 6214's petition -- at nearly 4,000 signatures -- succeeds.   To make sure it fails, Council members voted on "new and improved" Opus legislation which contains a "poison pill provision" Mr. Root explained, against any more petition efforts.   This is not how a thoughtful democracy works, he said. 
C
onstitutional rights.  Community identity.  Thoughtful democracy.   If Mr. Root was channeling his inner Abe Lincoln with these philosophical reflections, he channeled a more contemporary icon of American justice,
Atticus Finch
(the lawyer-hero of
To Kill a Mockingbird
), as he took apart the city's case for Opus approval, line by line.   
A well-regarded
corporate and government lawyer
, Mr. Root first addressed the "new and improved" Opus agreement Council members approved Monday.   Said to replace the previous agreement with all manner of concessions and "contributions," the new agreement wasn't much more than a fraud.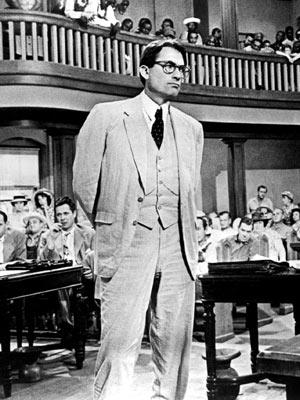 The
31 line items in the new agreement
are identical to the
31 line items in the old agreement
, he said.  Nothing new and improved there. 
The developer's much-touted $450,000 "contribution" to infrastructure is the same in both agreements:  $200,000 for sewer and $250,000 for a new water line.  
Big deal! Mr. Root noted. 
"Ballpark, we've got $100 million of infrastructure we're going to need to add to, fix or replace that's nowhere in the budget,"
city manager
Mike Matthes said in December
. 
A
nd that business about
City Council members being "personally liable"
for breach of contract, should they repeal the Opus deal?  Poppycock, Mr. Root explained, in his best Atticus Finch voice. 
There's a clause in both agreements called
Representatives Not Personally Liable
.  It reads, "No elected or appointed official, agent, employee or representative of the City
shall be personally liable to the Developer
in the event of
any default or breach
by any party under this Agreement, or for any amount which may become due to any party or on any obligations under the terms of this Agreement."  
There are other clauses like
"Sovereign Immunity"
and
"Power of the City"
scattered throughout the Opus agreement.   Alongside City Charter protections, Federal and state laws guaranteeing "legislative immunity," the developer's threat of a lawsuit is little more than a big bluff, Mr. Root explained. 
"Of course, anyone with a filing fee can sue," he said.  But sustain an early motion to throw out the suit?  Or win? 
O
ne half hour later, The People entered their $30 million brick and stone City Hall, taking seats in an air conditioned meeting room lined with cameras to broadcast the other side.   It felt like entering a Twilight Zone of local politics after the Council's two most inexperienced members --
Ginny Chadwick
and
Michael Trapp
-- ascended the podium to make a statement (Chadwick) and answer questions (Trapp). 
Long-serving Council member and Opus supporter
Laura Nauser
stood quietly to the side.  Mayor
Bob McDavid
frowned in the far back.   Deputy city manager
Tony St. Romaine
and city attorney
Nancy Thompson
sat in the audience, St. Romaine sometimes nodding or shaking his head.    
Councilwoman Chadwick said she felt The People misrepresented their position on Opus.  The People told her it was all about bad process, she explained.   But we fixed that process, she said.   And still they continue to Petition for Redress. 
"I feel like I was lied to," she said. 
But what about
the dozens of times city leaders really did tell a whopper
:  that infrastructure was "100% utilized" -- no more sewer, water, fire, police, or electrical capacity.  For that reason, downtown Columbia "was closed to new development." 
What about that lie? 
"Infrastructure is a complicated issue," Councilman Trapp said, launching a hard-to-follow explanation that concluded, "
Infrastructure is flexible
. 
We have some flexibility
." 
Flexibility?  But....
"The city's infrastructure can't handle any new downtown or central city building," Matthes told the Columbia Daily Tribune in December.   "The pace of development in the area has outstripped the electric and sewer capacity, which is 100 percent utilized." 
 -- Mike Martin