Did CID director and REDI leaders falsely add "blight" to Federal designation?

COLUMBIA, 4/23/12  (Beat Byte) --
  An email exchange between REDI leaders and downtown CID director
Carrie Gartner
suggests that an
Enhanced Enterprise Zone (EEZ) "Fact Sheet"
 distributed to downtown merchants
knowingly relied on false information
.
To support a widespread designation of blight in areas
never before legally blighted
, REDI leader
Bernie Andrews
and Gartner reviewed language in several Federal programs that labeled Columbia "severely distressed" and similar designations, but
never blighted
. 
The Fact Sheet that followed added "blighted," however, claiming it had come from those programs. 
S
everal
days after
the Columbia City Council legally blighted
49 square miles
of Columbia (and Boone County) Andrews and fellow REDI leaders 
Mike Brooks
and
Dave Griggs
hunted for historical documents to support the controversial decree, required for the state's EEZ application. 
In a Feb. 9-10 email exchange entitled "Semi-blighted???" the three men joked about Business Loop areas previously declared "semi-blighted," indicating their understanding of differences between blight, distress, semi-blight, and so forth. 
"Dave, You have been holding out on Mike and I.  I found this old 2002 Business Loop Revitalization Study (that you MUST have been involved in) that calls the Business Loop Area 'semi-blighted'," Andrews emailed Griggs Feb. 9.  

"Maybe you should have just asked for a 'semi-blight' declaration on Monday night, and we could have combined it with this older semi-blight declaration to get the full blight."
"Yep," Griggs responded.  "I was involved and
we're getting ready to try again this year!!"  


Dave Griggs Flooring America is located on the Business Loop, and city leaders are
talking about a TIF for the area
that may also require a blight decree. 
A
week later, Gartner emailed Andrews.  
"Bernie -- Would you happen to have those four dates when Columbia was
declared blighted, distressed, very distressed, etc?
   I've got downtown property values from 1989 to today -- including new construction and residential -- and I'd like to mark the dates to demonstrate that property values and new construction still went up."
Andrews located several Federal programs Columbia qualified to join in the past -- Rebuilding Communities; Small Business Administration HubZone; and the Federal New Markets Tax Credit program -- but no previous blight decrees.   

In fact, citizens fought and defeated two moves to label the downtown area "blighted" in 1963 and 1980. 
Gartner sent Andrews her own information.   "Bernie -- Take a look at these. If you think they'd be helpful, double check my dates and the official designations (i.e., distressed, blight)
and I'll revise
," she wrote.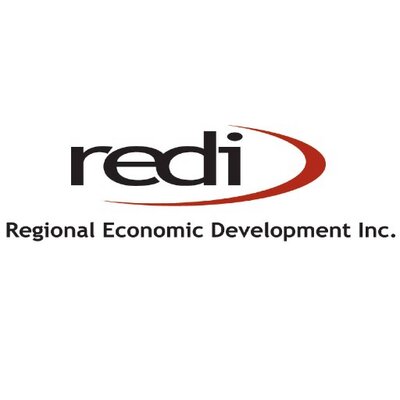 "Carrie,  This is great information," Andrews responded, cc'ing Griggs and Brooks.  
"The one thing that
should be changed
is in the Federal New Markets Tax Credit program timeline, the downtown area is labeled as
"severely distressed" instead of blighted.
If you change that,
everything else looks great.  
"I have copied Dave and Mike so they are aware of this.   Send along
the new version
and I will make sure they have it.  -- Bernie." 
"Ok - Here you go," Gartner responded. 
A
bout two weeks later, Gartner and REDI produced the
"EEZ Fact Sheet"
with the "revised" information under a subheading titled
Does a blight designation affect my property values?


"No, this has not proven to be the case," the Fact Sheet explains, adding the term "blighted" to a list of downtown designations that had never used it.
"Over the years, large portions of Columbia—including downtown—have already been designated by the state as 'historically underutilized,' 'distressed,' 'severely distressed,' and 'blighted.'   Despite this, investment in downtown has steadily increased and property values have risen."
(Oddly enough, this explanation sits atop an accurately-rendered timeline that never mentions "blight.") 
REDI EEZ "Fact Sheet"