Big bucks for a powerful branch of county government

COLUMBIA, Mo 8/18/15 (Beat Byte) -- A government agency prominent in downtown Columbia development took thousands of dollars from the developers of a controversial student apartment in the center of town. 

Boone County Family Resources (BCFR), which assists persons with developmental disabilities, received $5,000 from the Opus Group last December.  

The second-largest recipient of Boone County property tax dollars after public schools, BCFR made over $13 million from taxes, Medicaid, and other mostly-public sources in 2014.   Its leaders have a vote in many important public projects, including the downtown TIF district that failed last year; and a $100 million tax incentive for Kraft Foods.  

Agency land is also exempt from zoning requirements, giving it an especially strong hand in the development community. 

"The Opus Foundation contacted us" to offer the money last October, BCFR director Robyn Kaufman told members of Repeal 6214, a group that twice gathered thousands of signatures opposing public infrastructure subsidies for Opus' District Flats student apartments on S. 8th Street.    Alleging Columbia City Council members and city manager Mike Matthes circumvented the petition drive, Repeal 6214 filed a lawsuit scheduled for trial this October. 

"Our staff had a conference call with Kristin Ridley from the Opus Foundation...which awards grants annually to areas in which the Opus Group has a project," Kaufman explained.   "Kristin said the Opus Foundation provides grants ranging from $1,000-$5,000 and they are given by invitation only."

BCFR has come under fire in recent years for buying -- and demolishing -- many homes around its headquarters in North Central Columbia, adjacent to the Odle family's largest downtown student apartment.    The agency assembled at least 14 parcels in the tightly-knit neighborhood by 2011, more in 2012, paying unusually high prices.  

Neighbors on nearby St. James, St. Joseph, and Hubbell Streets worried the land acquisitions were destroying the charm, character, and livability of an area with just 20 remaining single-family homes.   This publication did a 5-part series -- The Trouble on Hubbell -- about the ensuing controversy. 

"I live on St Joseph Street, where Boone County Family Resources is planning to tear down three houses.  My neighbors and I are outraged," Curtis Stafford told the Heart Beat in 2011.  "One of the houses they are tearing down is possibly one of the oldest in Columbia.  It is a Queen Anne, built in the 1870s." 

Though BCFR officials insisted they would redevelop the land as "assisted housing" for clients and families, area residents saw little evidence of such a plan.   BCFR's own mission statement downplays centralizing clients in agency-owned housing projects. 

"I think it's a reasonable question to ask why county government is purposely or inadvertently destabilizing a solid, safe, downtown residential neighborhood when it continues to have lots of underutilized property already," area homeowner Tracy Greever-Rice added when the plans were revealed in 2011. 
Comments from then-director Les Wagner played into neighborhood concerns.  Wagner admitted entertaining an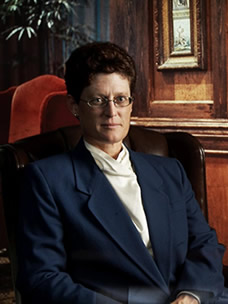 offer to build the Odle family a parking garage on BCFR-owned land.  He was also involved in a "condominium retail space" development connected to the Short Street city parking garage.

Contacted about the Opus grant by Repeal 6214, Northern District County Commissioner Janet Thompson -- BCFR's vice chairperson and liaison with Boone County government -- declined to respond, passing the questions to Kaufman.   The agency, meanwhile, expressed gratitude for the money -- used for printing and mobile devices -- in a June press release.

"We appreciate the Opus Foundation's benevolence in helping make this possible," said Mark Satterwhite, director of Life & Work Connections for BCFR.    "We are excited about the potential outcomes through using this technology in our training programs." 


RELATED:

The Trouble on Hubbell:  Why is county agency demolishing homes on little street?

Growth needs drive BCFR property acquisitions