A passive-aggressive campaign
boost?

COLUMBIA, Mo 2/28/16 (Beat Byte) -- Columbia's two print dailies, the Trib and Missourian, are reporting vastly different fundraising figures for this year's Mayoral candidates.

Fundraising totals are strong predictors of campaign success. The more money a candidate has, the more likely they are to win.
The Trib reported nearly $11,000 less for the
Brian Treece
campaign.
L
ong-time Trib columnist
and development attorney
Skip Walther
opposes Treece on the April ballot.
In Missouri Ethics Commission campaign finance disclosures,
Treece reported $54,242
.
"Mayoral candidate Brian Treece had the highest total,"
the Columbia Missourian wrote
. "He reported raising $54,242 and spending nearly $9,000. That leaves him $46,810 to work with."
The Trib
reported $43,822 for Treece
.


The two print newspapers did agree on Walther's total:
$50,704.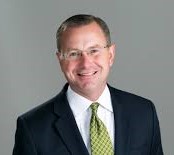 "Treece's opponent, Skip Walther, reported raising $50,704,"
the Columbia Missourian reported. "He has spent a little more than $12,000 and has $39,232 remaining."


"Walther has raised about $50,000," the Trib reported.

Both stories noted that Walther took a $1,000 contribution from Eran Fields, the California developer who plans to build a 10-story downtown student apartment. Walther represented Mike McClung, who owns Quintons, scheduled for demolition under Fields' plan. The candidate also took $500 from McClung.

Though the Trib story lavished details on Treece's career, it mentioned little about Walther, including his longtime position at the newspaper as a legal columnist. For over a decade, he has written columns about issues such as road taxes; the Missouri judiciary; and more recently, how the Opus student apartment developers exemplified the "rule of law".

Treece presently chairs the Downtown Leadership Council, a Mayoral task force charged with oversight of both hard -- sewer, electric, street, water, sidewalks -- and soft -- police, fire, code enforcement -- infrastructure.

He is also past chair
of Columbia's Historic Preservation Commission.