We offer a variety of banner ad sizes and types, from static jpg, gif, png, and other images to dynamic slide shows and even short videos.  
Our ads are sold as display ads OR based on click through rate (CTR) or cost per thousand impressions (CPM).   In other words, your ad stays on our page as long as you want it to, just like an ad in a print newspaper, or as long as you're happy with CTR.   

Our banner ads have high CTR that exceed national averages by 2 to 3x, meaning our readers will see your company.  
300 x 200 px (width by height) banner ads with website click-through start at US $3 per 1,000 impressions and are guaranteed 50,000 impressions; or $75/month.  
This photograph illustrates an image roughly that size: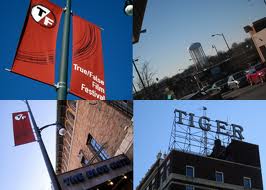 We have smaller banner ads that start at $10 month.
 
For more information, please contact us at This e-mail address is being protected from spambots. You need JavaScript enabled to view it. .